HELLO, MY NAME IS
Ellie was sent to our Long Island dog aggression trainer because she was initially very sweet, but started to show aggression a few weeks after she was adopted. Pit Bulls do have a propensity for aggression, but in most cases, it can be managed with quality dog aggression training.
01
about this long island dog training boot camp client
About three years ago I decided that I was going to rescue a dog… such a wonderful thing to do! There are thousands of dogs without a home and I wanted to provide a loving environment for one of these poor, lost, sweet souls. I fell in love with Ellie at first sight… literally warm fuzzy feelings in my chest when I saw her (and I am not really a super mushy person like that). We were meant to be- like a fairytale, THIS is my very best friend- we found each other!!
The first 2 weeks were awesome, magical, sweet, fantastic… and then the tide turned… oooufff… I struggled so much with her, and she was not the first dog that I have lived with, I have always had a dog around. I worked with 3 different trainers, until Steve was recommended to me. When I called Steve, I was fighting back tears on the phone describing my situation. Ellie had been in 3 dog fights, which she instigated with my sister's 13 year old dog, bitten 4 people, mail delivery stopped coming to my home if my front door was open, which eventually led to the mail not coming to the house at all because she would get out of the fenced backyard. I could no longer walk her as she was severely aggressive toward strangers, I was afraid to take her to the vet and to the groomer. She would get out of the yard on a consistent basis and thought it was a game as I chased her through the nearby park (once in the snow), with a major highway nearby as well as the streets by my home. It was very stressful to hear cars screeching and horns beeping as I was trying to locate my dog that somehow got out of the fenced yard. My anxiety was consistent around her and would obviously get elevated when there was an incident with her, which happened on a regular basis. I worked with other trainers before and was using techniques that were taught to me, such as correcting her as we walked toward others, but she would still lunge toward the stranger across my body. I had no control, did not know how to handle her and was afraid to bring Ellie anywhere. Ellie- my very best friend who I thought I was going to take everywhere and she was going to be friendly, cool and well behaved. THIS is the soul that I rescued?! THIS was who I was riding off into the sunset with…
The day I met with Steve to get her evaluated, she was barking very aggressively at people walking in the streets on the car ride to meet him, I thought she was going to go through the window. Once we got inside, she of course was going crazy, barking so aggressively, hair standing up, and growling at Steve. I was to the point where I thought I was going to have to put her down, or she was going to bite someone and then she would have to be euthanized. I felt like I had no other options. And this man gave me so much hope.
He was so kind, nonjudgmental, understanding, patient and compassionate. Quite frankly, like no other person I have ever met. I went with my mother, who is elderly and set in her ways and the way he was with her was incredible as well. This man knows behavior, not only of the dogs, but of the dog owners. We were in tears as we met with Steve for the evaluation. I thought it was going to take a miracle to tame this crazy, aggressive beast (that's right- my very best friend). He said himself that she was one of the most aggressive females he has met. Very very bad dog.
Ellie was going to doggie boot camp with Steve, our last option. If I knew now, what I didn't know then, it would have been the only option. We had to wait a few weeks for him to take Ellie, in order for him to give her the attention she needed, which I really appreciated because he could have just taken her and she would not have gotten what she really needed. Once I dropped her off, I truly didn't know the amount of stress I was under, there was a constant hum of stress that was ever present, and it was alleviated once she was gone. Seriously, felt tlike the Empire State Building was off my shoulders. She was definitely there for longer than most dogs, about 9 weeks. Those 9 weeks were great! Of course I missed my very best friend, but I was able to visit her and was sent pictures of her and updated of her progress. Again, the constant hum stress was not there, as I knew that Ellie was in the best hands I could find. It gave me a chance to reset myself and recover from all the dog fights I witnessed, the calls from home- 'she got out again', Ellie lunging toward people minding their own business in the streets, calling home with my anxiety level through the roof asking- 'how's the dog? What did she do today?' This is a horrible way to exist, this dog was meant to be a stress release, not induce stress and sky rocket it!
Steve also made it perfectly clear, that he could not change the dog's personality, that I would learn how to handle her. Which makes perfect sense, because you would have needed a magic wand and fairy dust to change this dog's personality. But, when I got her back, she was a different animal. It was absolutely incredible and astounding what he did with Ellie! Truly a miracle! She listens, she is calm, she really knows what the command 'No' means, she knows sit, come, stay (even with distractions); she is even walking off leash at this point in a controlled environment. It has been about a year since I got her back and I still attend training class on the weekends. Now that just speaks true to the character of this trainer. He is not looking to get my money and move onto the next one. He cares about his clients and really wants them to learn how to handle their dogs. He doesn't judge anyone in class; he wants us to get better and will practice with all his clients, who have a variety of personalities and ages. He is so patient and really knows what he is doing. I feel very safe in his class. He instilled confidence in me, not making me feel like I am wrong, I can't do it, it is my fault that she is the way she is. He took all those harsh judgmental feelings that I had and had been told by previous trainers and helped to handle my situation and my dog. I have been to other group classes with previous trainers and was put into uncomfortable and scary situations, but not with this guy, he met me where I was and really worked with me and Ellie to get us to a more comfortable level.
I have no problem walking Ellie on the streets of my neighborhood now, the mail comes to my house again, she met my boyfriend's children (age 6 and 9) and is super loving with them, she stops barking when I command and correct her, she stays in the yard, and she listens to commands (sit, down, stay).
Now THIS is my very best friend!!! This is what I signed up for when I decided to rescue a dog! Steve is a wonderful trainer and a wonderful teacher. Bringing Ellie to him was a game changer; I got a piece of my life back. I would not be in this state of relief if I had not gone to him. Well worth it, I cannot put a price tag on it. And the fact that he continues to work with me and Ellie is truly great, as this is a continued process with her.
I highly recommend Steve and K9 Key, I have no regrets at all, I only wish that I had found him sooner. The next dog that I get, will go to him immediately without any doubt or hesitation. He really knows how to work with dogs and puppies and most importantly the dog owners, very respectful, patient, never critical or judgmental. He's awesome!!
Steve offers dog boot camp training, dog aggression boot camp, private training, Schuthund (IPO) training, service dog training, police dog training, dog aggression evaluations, and more… in Long Island, Manhattan, New York City (NYC), Brooklyn, the Hamptons, Nassau County, Suffolk County, Queens, and beyond.
02
ellie's long island dog training temperament evaluation
This evaluation was given to Ellie when she first came into training. Although we always guarantee we can train people's dogs, we cannot guarantee that the owners are going to follow through with the training and continue to build on the training we have provided. If you really want to be successful with your dog, it is imperative that you follow all of the instruction that your trainer gives you!
OBEDIENCE
21%
AGGRESSION
79%
ANXIETY
76%
SOCIAL SKILLS
64%
SOCIAL MANNERS
37%
LEASH MANNERS
32%
03
General long island dog training information
We love to share the accomplishments of our hard work in dog training, whether it be obedience dog training, dog aggression training, or dog boot camp training in Long Island, Manhattan, NYC, Brooklyn, The Hamptons, or one of the many qualified dog trainers we recommend throughout the United States. We are adding some of our cases below for you to read and possibly connect with. We are also going to archive a list to the left that you can click on for more information and more reading. We hope you enjoy reading about our past clients. Feel free to contact us if you have any dog training questions or would like to get your dog started. Thank you and we look forward to speaking to you!
Long Island Doggy Boot Camp Obedience Commands:
The standard basic dog training obedience commands to be taught will be as follows, all commands will be worked under heavy distractions, success of all programs is based on the client's ability and willingness to follow the program…
~ Sit
~ Down
~ Come Here (Recall)
~ Boundaries (No bolting in or out of doors and gates)
~ Heel (Walking nicely on a leash)
~ Place (Go to bed, lay down, and stay, until released)
~ No (Discipline for all undesired behaviors, such as jumping on people, barking excessively, digging, chewing, etc.)
~ Potty training (A foundation will be set, you must continue the potty training at home to be successful!)
~ Any additional commands can be discussed and incorporated, depending on the client's expectation. An additional fee may be added.
Our Long Island Dog Training Methods Have Been Proven For Many Years.
K-9 Behavior Services is one of the most well respected and successful dog training companies in America. All of the trainers have been trained by Jeremy Talamantes. The company has established it's name and reputation on the success they have had with their clients. Their stellar reputation can be seen all over television, newsprint, the news, and the internet, including videos with Charlie Sheen, television appearances with The Doctors, Storage Wars, Giuliana & Bill, and TMZ Live with Harvey Levin, youtube.com videos with the California Department of Corrections & Rehabilitation, articles in the San Gabriel Valley Tribune, articles in the Ventura County Star, on K-CAL 9 as the authority on pit bulls and dog aggression, on Channel 5 as the authority on service dog training, and much more.
Los Angeles is one of the toughest cities to be successful in dog training because of the fierce competition that surrounds the dog training world. Many trainers flock to Los Angeles to break into the business because of the opportunity to establish themselves among the best. However, K-9 Behavior Services has proven themselves to be the company to challenge and the company to beat. Nevertheless, the company has proven time after time that they are the leaders in the industry. From running the largest working K-9 training ranch in America, to television appearances as the authority on dog training, protection dogs, services dogs, and dog aggression, K-9 Behavior Services stands alone on a level of success that no others have ever reached, but many endeavor to reach.
All of the trainers that are referred by K-9 Behavior Services have been review, researched, interviewed, and asked a myriad of questions and filled out forms to make sure only the best are being referred. Even though the company refers the best, it is always recommended to do your due diligence to ensure you are 100% comfortable with who is training your dog.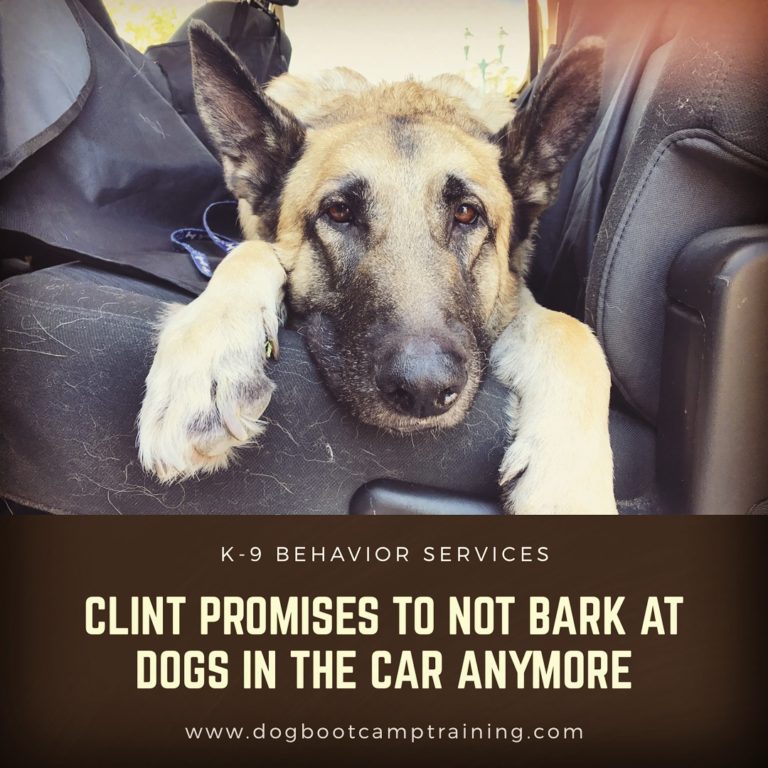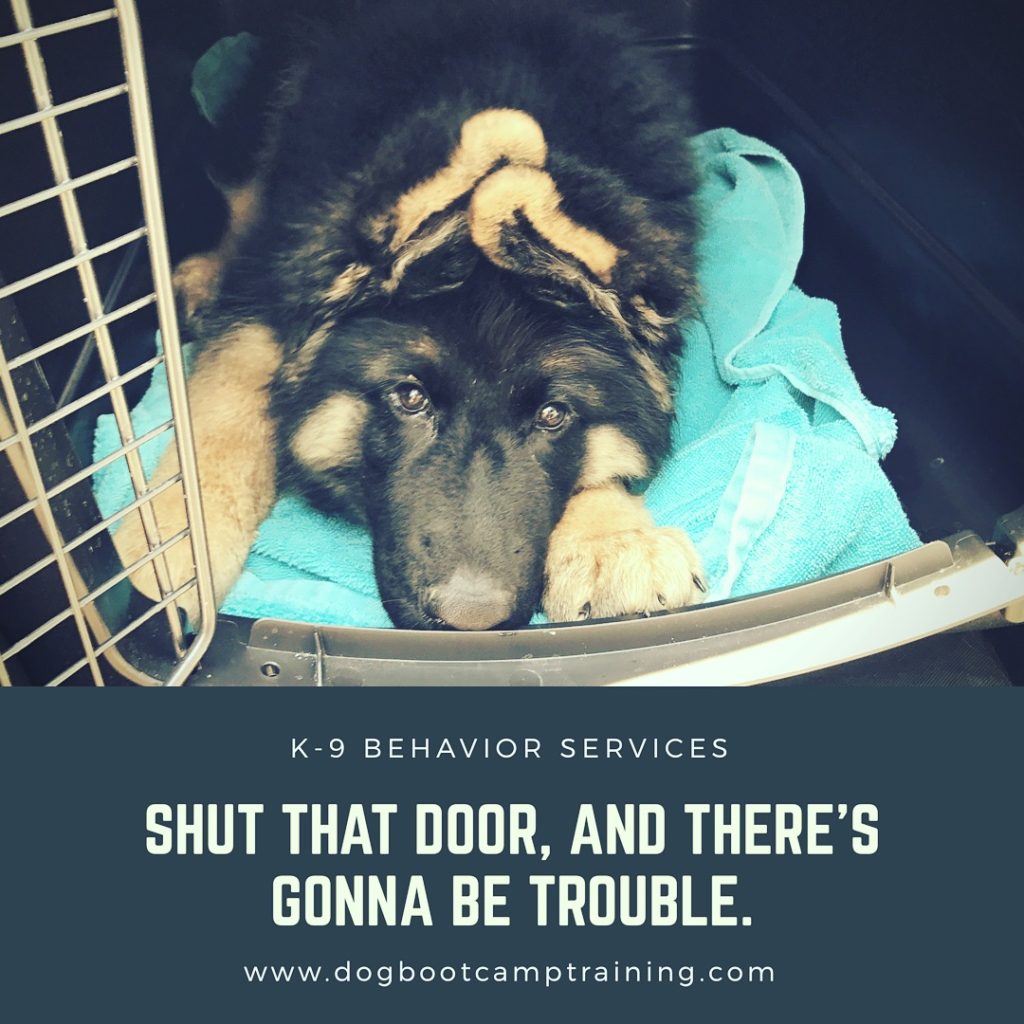 Steve offers dog boot camp training, dog aggression boot camp, private training, Schuthund (IPO) training, service dog training, police dog training, dog aggression evaluations, and more… in Long Island, Manhattan, New York City (NYC), Brooklyn, the Hamptons, Nassau County, Suffolk County, Queens, and beyond.
Doggy Boot Camp In Long Island, New York City, NYC, Manhattan, Brooklyn, and more!
Doggy Boot Camp Is Now Also Offerred In Sacramento, San Francisco Bay Area, Stockton, Modesto, And San Jose Area, Folsom, El Dorado, Orangevale, Fair Oaks, Roseville, Rocklin, Loomis, Carmichael, and Citrus Heights, Miami, Florida, Miami-Dade County, Broward County, Palm Beach County.
There are a lot of unqualified and wannabe dog trainers out there creating franchises that offer poor dog training. Take a look at trainer's credentials, experience, and references. Talk to past and current clients. Ask a lot of questions. A good dog trainer in the Long Island, Manhattan, Hamptons, Nassau County, Suffolk County, Brooklyn, and Queens, area should be willing to take some time with you and make you feel comfortable with him prior to you dropping your hard earned money. Feel free to call us and ask any questions you might have. Thank you.